Portfolio Project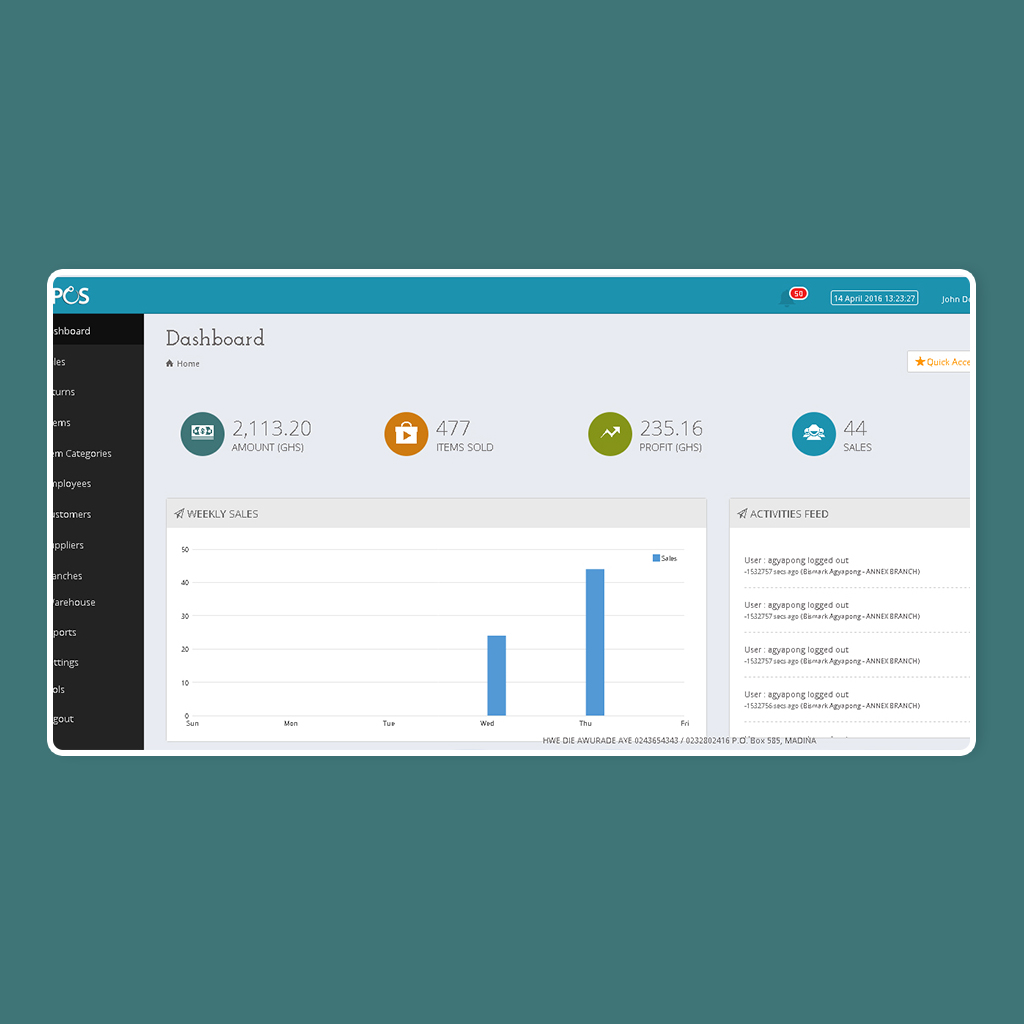 Description
Anchora Technologies

2016-Current
Why 2,500+ stores use our POS System :
Inventory Management Track inventory, receiving, and suppliers with detailed, up-to-date information.
Easy Installation Our automated setup couldn't be easier. Installation and updates are a breeze.
Analyze your Data Point of Sale offers a wide array of powerful reporting features that allow you to track your sales and customer information in real time.
Multiple Devices Use your laptop, desktop, iPad, iPhone, or Android device to process sales and view reports.
Options Point of Sale is customizable. Easily configure features to match your business needs.
Multiple Locations Manage 1 or more locations in the same system and easily transfer inventory between them.
Security Our online hosted POS Software solution guarantees you'll spend more time focusing on what matters. We take care of all your security and backup needs.
Multiple Languages We speak your language! Our Point Of Sale is available in English & French.
Sales Interface Simple to use sales interface, requires very little training for employees. Start processing sales in minutes.
Lots Of Reporting Lots of available reports to track items, customers, employees and more.
Add and Track Items Easily Items can be added quickly via the items module. You can also optionally see alerts when inventory is low.
Store Configuration Setup basic store information including name, address, and tax information.
Support We offer excellent technical support. You will never be left stranded with our comprehensive online forum and one-on-one support.